Virtuality 2016 Event Schedule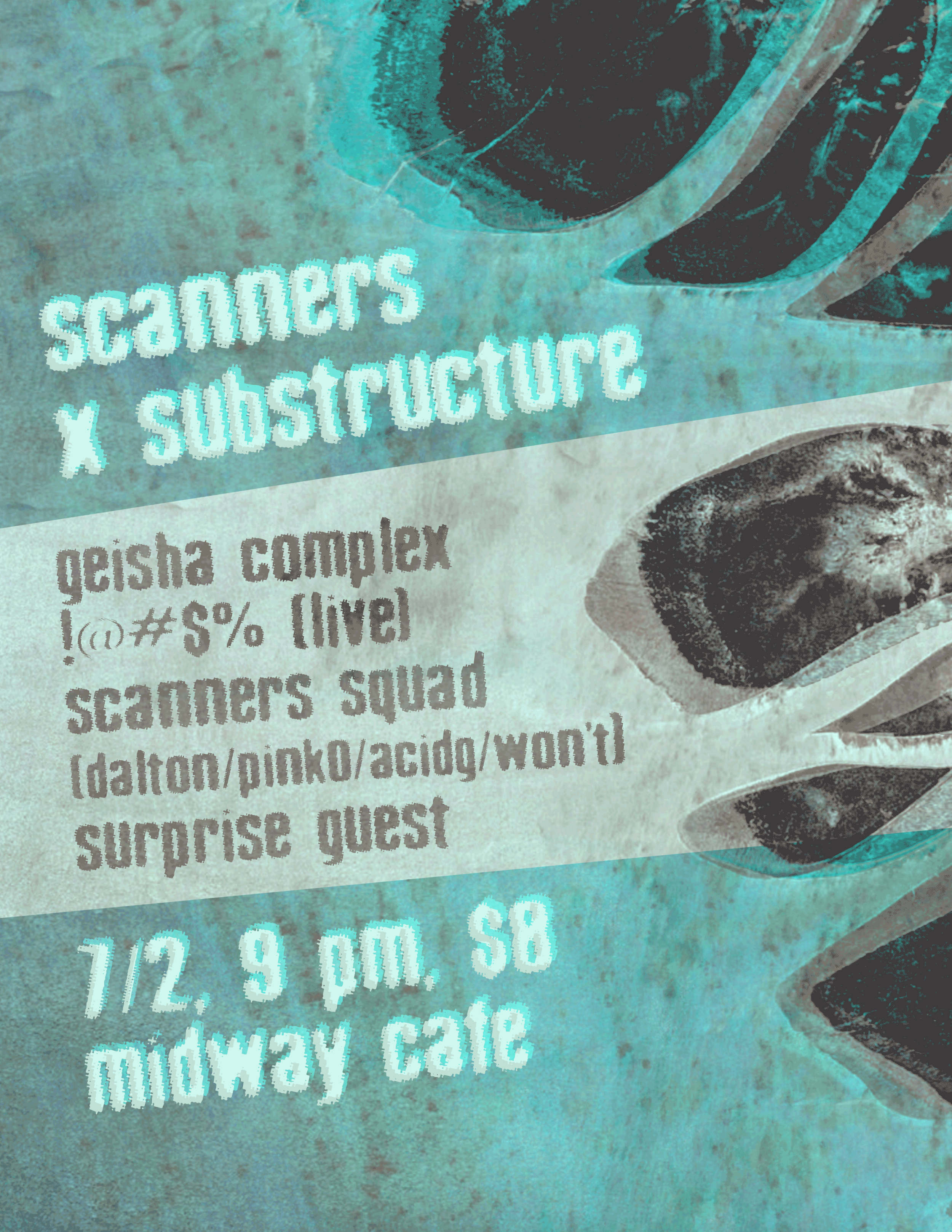 Substructure July 2016
Spring 2016 DJ Schedule

Substructure Flyer - March 2016
Faux Glitch Self Portrait
Dead of Winter II
Quick "album art" for a DJ mix.
Substructure Flyer
Flyer for a femme-centric DJ night in Boston.
Electric Mayhem
Flyer for a New Year's Eve party at Zuzu in Central Square.
Femme DJ Skillshare Banner
Facebook/web banner for a DJ skillshare.
Raze the Roof
A flyer for an outdoor party on the Tufts University Library Roof.